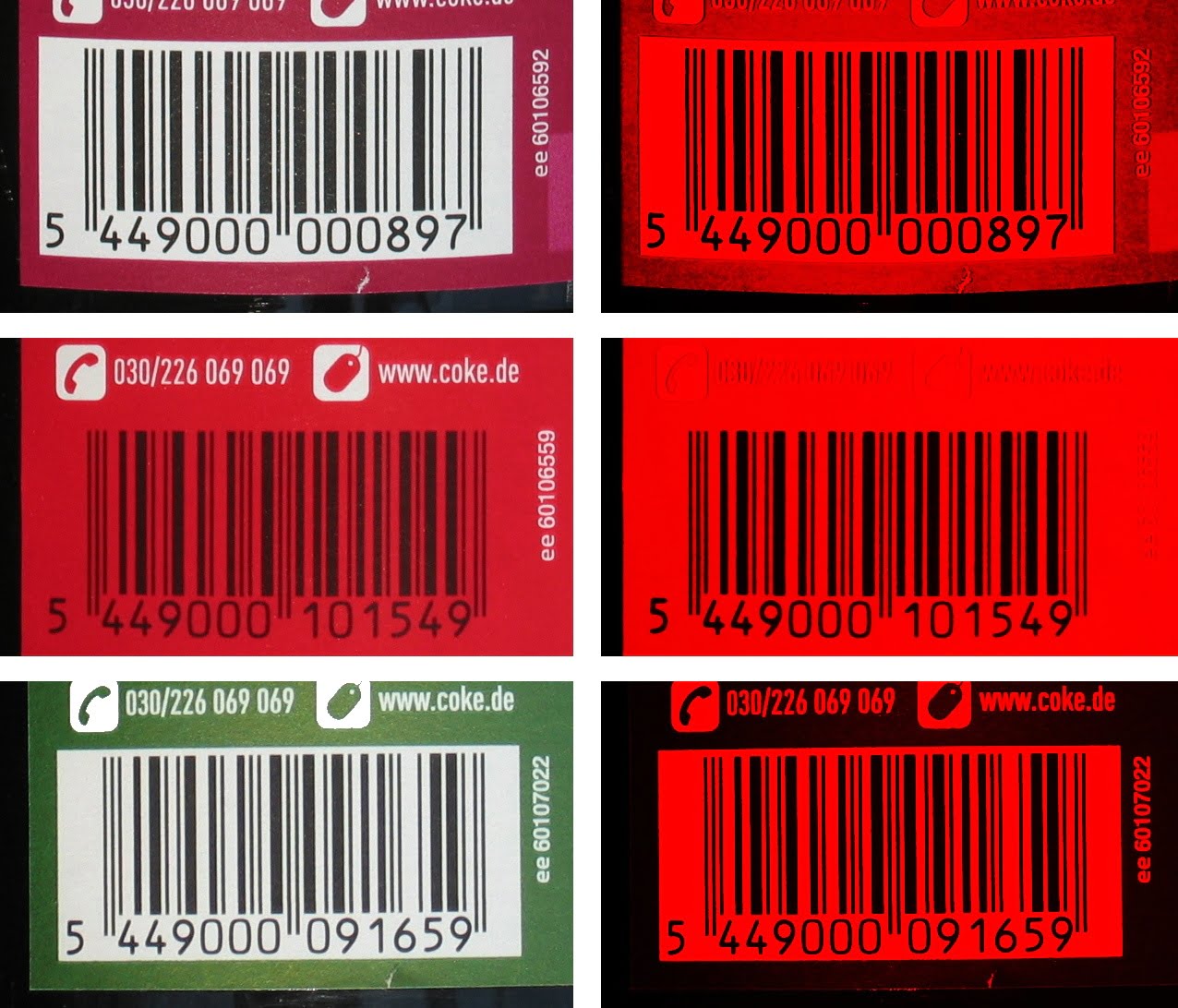 What is a GTIN Barcode?
Wikipedia says – Developed by GS1, GTIN, or Global Trade Identification Number as a unique identifier for products or services sold online and on common retail stores. Similar to UPC and EAN, this set of numbers can be assigned to products for better inventory organization and contain information like Manufacturer, Product ID, and other production elements.
GTIN is not a different standard in the space of bar codes nor it requires additional requirements or specialized scanning machines. For European markets, EAN-13 and EAN-8 is an existing form of GTIN. Below is a list of GTIN data structures attributed to the current barcode standards we use today:
GTIN-12 (UPC-A): Primarily used in North America, contains 12 digits.
GTIN-8 (EAN-8/UCC-8): Widely used outside North America, contains 8 digits.
GTIN-13 (EAN-13/UCC-13): Commonly used outside North America (currently working to be adopted in North America as well), contains 13 digits
GTIN-14 (EAN-14/UCC-14 or ITF-14): this is a 14-digit number used to identify trade items at various packaging levels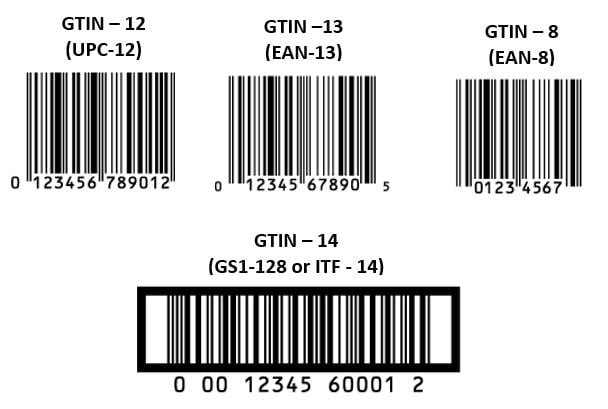 GTIN vs Other Barcodes
As you can see on the list of GTIN compared with the current symbologies (Barcodes), GTIN acts an umbrella of all current types of barcodes. Out of the 4 barcodes, EAN-13 and UPC-A holds the GTIN data structure as true because it can have all the encoded data without changing the numbers. The table shows the relationship between the different types of barcodes in relation to GTIN. It uses the concepts of Commonly terms (What we usually call them), Symbology (Name Standards, and POS acceptance.
GTIN Data Structure
Common Terms
Symbology
POS Acceptance
GTIN-12
UPC,
UCC-12
UPC-A
UPC-E
Yes
GTIN-13
EAN
JAN
EAN-13
EAN-13
Yes
GTIN-8
EAN-8
EAN-8
Yes
GTIN-14
EAN
UCC-14
GS1 Databar Family
Not Yet
GTIN-14
ITF Symbol
SCC-14
UCC Code 128
EAN Code 128
GS1 Databar Family
Not Yet
Note: GTIN-14 is commonly used for retailers that has a wide inventory of products that the all the other type of bar codes is no longer sufficient. They will need to change their original database structures to properly process GTIN numbers with 14 digits.
GTIN numbers general characteristics
Generally, GTIN numbers used for retail products contains 14 digits. In most cases, GTIN-14 is from existing UPC or EAN codes and are only padded with additional "0" digits on the left side of the bar code to generate the required 14 digits for the GTIN. In a common retail scenario, adding the zeroes on the is not necessary.
GTIN numbers are licensed with GS1 (same with UPC and EAN)
All bar code orginate from GS1. Since 2002, GS1 no longer sells GTIN's. Anyone looking to get their own GTIN should license them directly to them. They only allow bulk purchase for bar codes. A simple order of 10 barcodes (minimum purchase) would cost almost $250 and with a renewal fee of $50 every year.
Barcodes with Unique Product Codes
At Unique Product Codes, we have acquired high quality and valid bar codes. We ensure that our barcodes are all valid through a series of checks and counter checks prior to offering it to our customers. Our inventory of bar codes (GTINs, UPC, and EAN) is from GS1 prior to the agreement in 2002. If you buy your barcodes with us, you will no longer have to pay or the renewal fess and the ownership of the bar codes are perpetual.
If you are selling products online or through a physical store, all the bar code you need are here. We have sold over 1 million barcodes to our loyal and satisfied customers. Are you ready to buy your bar codes? Visit our store and choose one bar code bundle that fits your need.