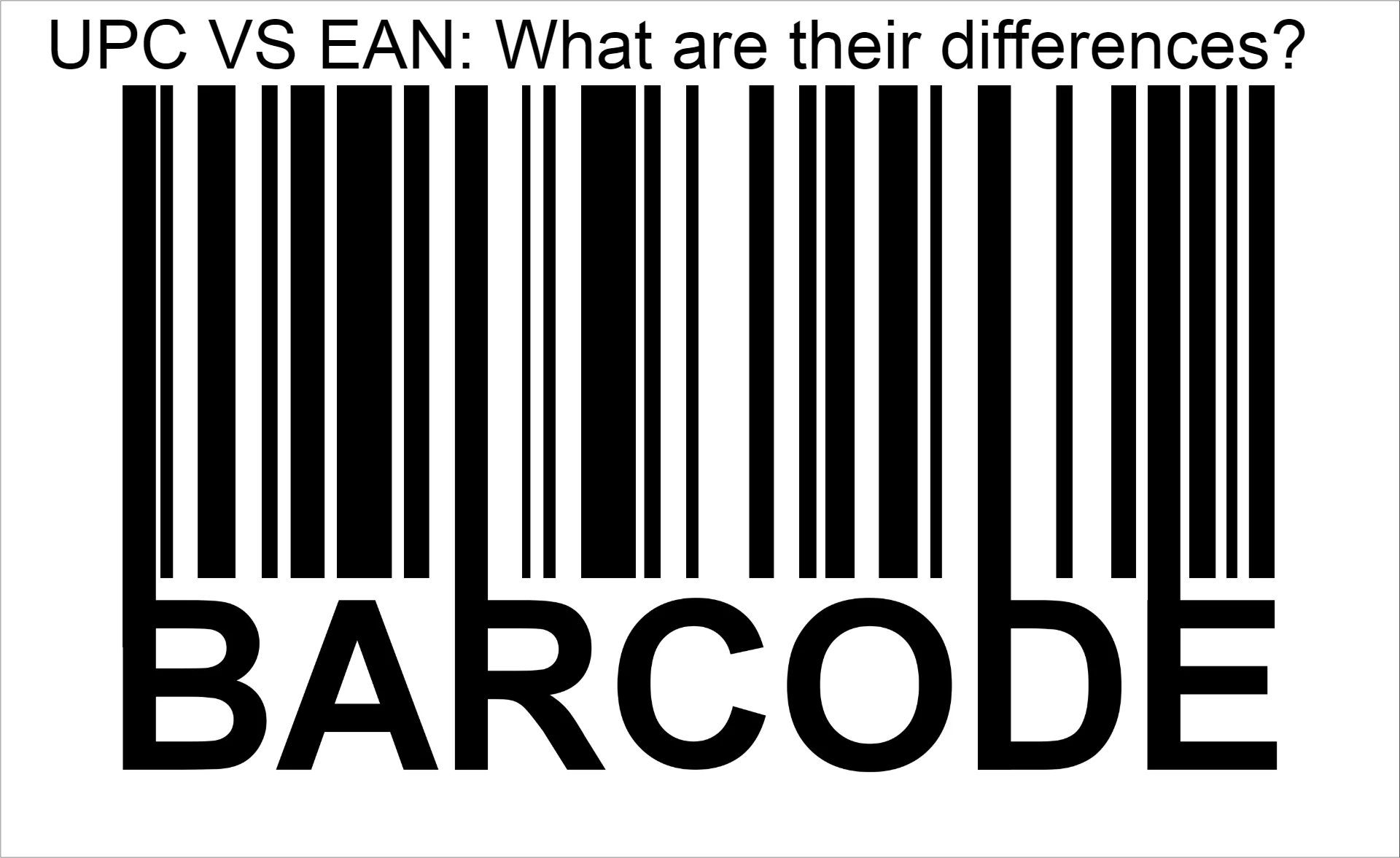 The table below shows the differences between a UPC and EAN barcodes
UPC Barcode
EAN Barcode
Universal Product Code or UPC is also known as UPC-12 or UPC-A
Commonly known as EAN, EAN-13, GTIN-13, or European Article Number that has been renamed to International Article Number.
12 digits
ex. 123456789012
13 digits
0123456789012
This barcode was originally created for US and Canada
This barcode was originally created for International use and was later accepted for worldwide use.
To add to the list above, assigning a UPC number to a product cannot take the same number in EAN format to a different product. That would mean that you have assigned the same Barcode to two different products. An example below would clear this up:
| | |
| --- | --- |
| UPC | EAN |
| 123456789012 | 0123456789012 |
If you can observe, they are the same numbers with the exception to the EAN barcode having a 0 in front. Adding the 0 on the UPC barcode does not change its value. It only changes the format – from UPC into an EAN format with 13 numbers. That makes the UPC code valid and accepted worldwide. The 0 added in front of the UPC code indicates that the Barcode originated in the US.
What information are in UPC and EAN barcodes?
UPC and EAN barcodes generate a "unique" barcode image. The lines created by each barcode image is simply a font that can be read by a barcode scanner. It does not contain any information about you, your company, or your product. This information is all associated with your UPC or EAN when you provide your Product Information together with the Barcode to stores or retailers. You can also use the Barcode with its corresponding product information to online listings like what Amazon and eBay use.
Each unique product will need a unique barcode – UPC and EAN codes. You can use the barcodes in an unlimited amount so long as its only used for one product. One product means that all the product information are the same. From the color up until the quantity of the product should be the same for the one barcode to one product to apply. If there are updates to your product and it requires you to change any of the product information, you will need a new barcode for the product.
UPC and EAN Barcode features
It is a best practice that if you have multiple versions of your product (different quantities, color, or shapes) you will need to set up barcodes in consecutive order.
The barcodes we sell do not expire. Barcodes are valid and do not require registration. This means that you can buy in bulk and save without worrying about barcodes expiring when not used.
UniqueProductCodes only sell original UPC/EAN Barcodes. They have originally been issued by the UCC/GS1-US before they stop issuing in August 2002. The barcodes we have are not yet in use and not registered for any product. You won't need to pay renewal fees. They are all 100% official and authentic.
UPC and EAN barcodes in pairs so that it will be easier for you to use the barcodes for your order. We also have a unique checkout process for your barcode order. We have designed an automatic download of barcodes with every purchase. No need to wait plus you will have access to your barcode through your user account in UniqueProductCodes.
Our barcodes are popular among merchants in Amazon, eBay, Etsy, and Shopify store owners.